SSD M2 SATA Sandisk X400 22x80mm – 256GB sata III
SSD 256GB SANDISK X400 M.2
THÔNG SỐ KỸ THUẬT:
● Dung lượng:                                256GB
● Controller:                                   Marvell 88SS1074-BSW2
● NAND Flash:                               TLC
● Tốc độ Đọc/Ghi:                          540/520MB/s
● Tốc độ Đọc/Ghi ngẫu nhiên:       93.5/75k IOPS
● Kích cỡ ổ:                                    M.2 2280 (80mm)
● Chuẩn giao tiếp:                          SATA 3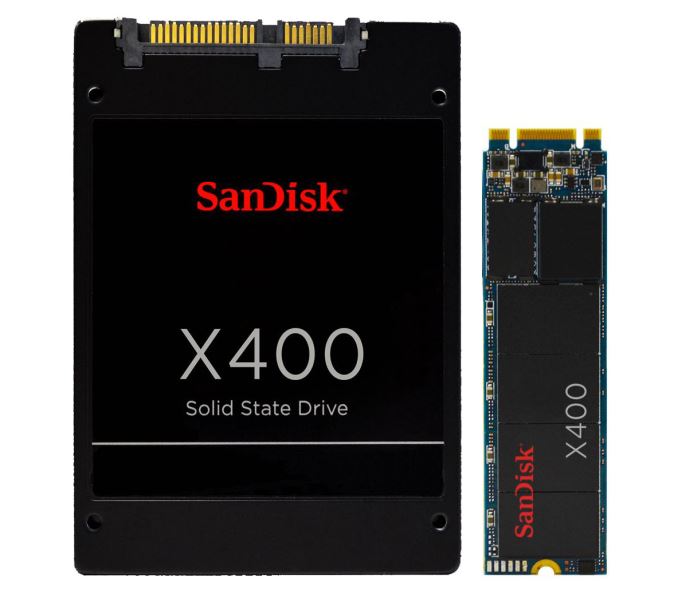 The SanDisk X400 is the flagship model of SanDisk's business/OEM SSD lineup. As the successor to the X300 and X300s, the X400 continues the strategy of combining premium features like encryption and a 5-year warranty with the use of cheaper TLC NAND flash to hit mainstream price points.
The SanDisk X400 is intended to be a relatively high-end TLC drive with performance suitable for the mainstream segment of the SSD market that is still predominantly served by SSDs using MLC NAND. SanDisk has had success in the past with developing TLC SSDs such as the Ultra II that perform much better than they typical value-oriented TLC-based SSD.
The X400 adopts the Marvell 88SS1074 SSD controller, a made-for-TLC design with LDPC error correction support that allows for a substantial increase in rated write endurance. The NAND used in the X400 is SanDisk's "sixth generation TLC", manufactured on the 15nm process they share with Toshiba. Carried over from other TLC drives like the Ultra II, the flash in the X400 supports SanDisk's nCache 2.0 SLC caching with on-chip copying of data from the SLC cache to TLC.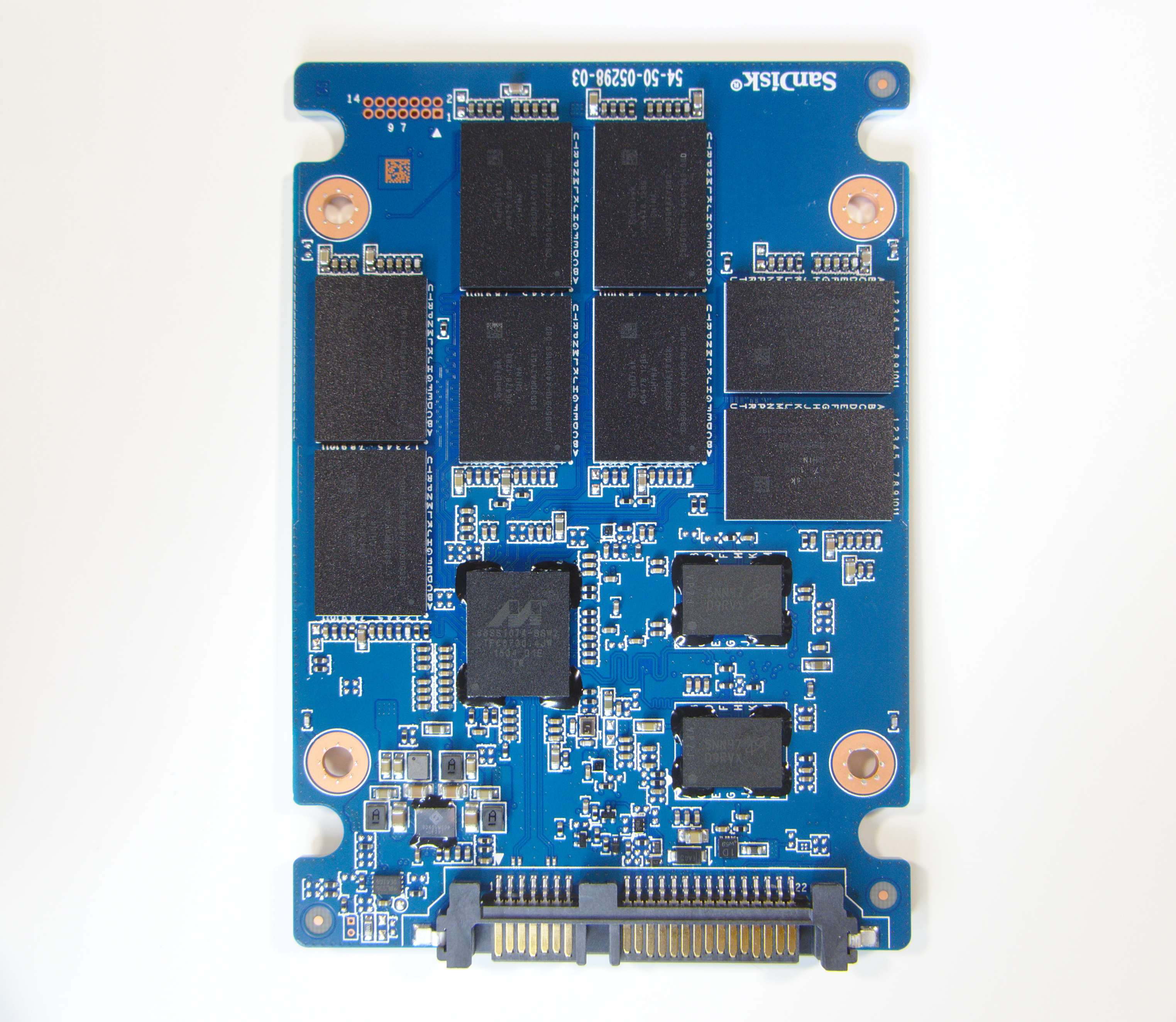 Unlike most TLC product lines, the SanDisk X400 provides usable capacities at power of two increments: 128GB through 1024GB, rather than the more common 120GB through 960GB. SanDisk hails the X400 line as including the first single-sided 1TB M.2 SSD – the X300 M.2 only went up to 512GB by comparison. The 2.5″ models also use a single-sided PCB, with a large thermal pad interfacing all the flash and DRAM chips and the controller to the metal side of the case.
SanDisk X400 Specifications
Capacity
128 GB
256 GB
512 GB
1 TB
(1024GB)
Sequential Read
540 MB/s
540 MB/s
540 MB/s
545 MB/s
Sequential Write
340 MB/s
520 MB/s
520 MB/s
520 MB/s
Random Read IOPS
93.5k
93.5k
93.5k
95k
Random Write IOPS
60k
60k
75k
75k
Form Factors
2.5″, M.2 2280
Encryption
TCG Opal 2.0 (SED models only)
Write Endurance
72 TB
80 TB
160 TB
320 TB
Warranty
5 years
DWPD Equivalent
0.315
0.175
The SanDisk X300s was the self-encrypting drive variant of the X300, but for the X400 SanDisk is using the same branding on both variants. The self-encrypting drive models have separate SKUs but are still advertised as just SanDisk X400, not X400s. This makes it a little confusing all around and means that users should double check the exact SKU being offered. In the table below, 1122 in the SKU name indicates an individual unit per sale with retail packaging, rather than bulk purchase packaging.
Self-Encrypting SKU
Regular SKU
128 GB
M.2
SD8SN8U-128G-1122
SD8SN8U-128G
SATA
SD8TB8U-128G-1122
SD8SB8U-128G-1122
SD8SB8U-128G
256 GB
M.2
SD8SN8U-256G-1122
SD8SN8U-256G
SATA
SD8TB8U-256G-1122
SD8SB8U-256G-1122
SD8SB8U-256G
512 GB
M.2
SD8SN8U-512G-1122
SD8SN8U-512G
SATA
SD8TB8U-512G-1122
SD8SB8U-512G-1122
SD8SB8U-512G
1TiB (1024GB)
M.2
SD8SN8U-1T00-1122
SD8SN8U-1T00
SATA
SD8TB8U-1T00-1122
SD8SB8U-1T00-1122
SD8SB8U-1T00
In this review, we are testing the 2.5″ 1TB SanDisk X400 model with no TCG Opal encryption support, the SD8SB8U-1T00-1122. The competition and drives to compare against includes the OCZ Trion 150 as one of the best-performing budget TLC SSDs, the Crucial MX200 (a solid mid-range MLC SSD), SanDisk's own high-end MLC-based Extreme Pro, and the Samsung 850 EVO (the 3D TLC SSD that performs like a high-end MLC SSD).